Promote your site by advertising on ViverDoFutebol.com
The ViverDoFutebol.com blog is a news site, football predictions for bettors and career information.
More than 2000 people visit the site every day, including online gamblers and betting traders.
Advertising on ViverDoFutebol.com
Choose which banner you want to advertising your business or service. Contact Email: contato@viverdofutebol.com
---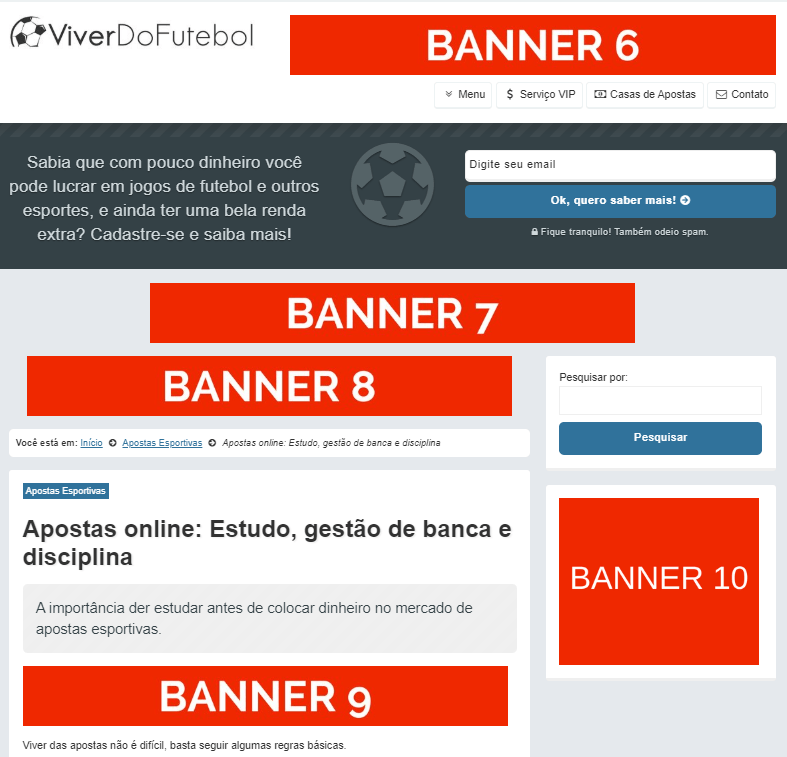 ---
Banner 11: This post is at the bottom of all blog posts.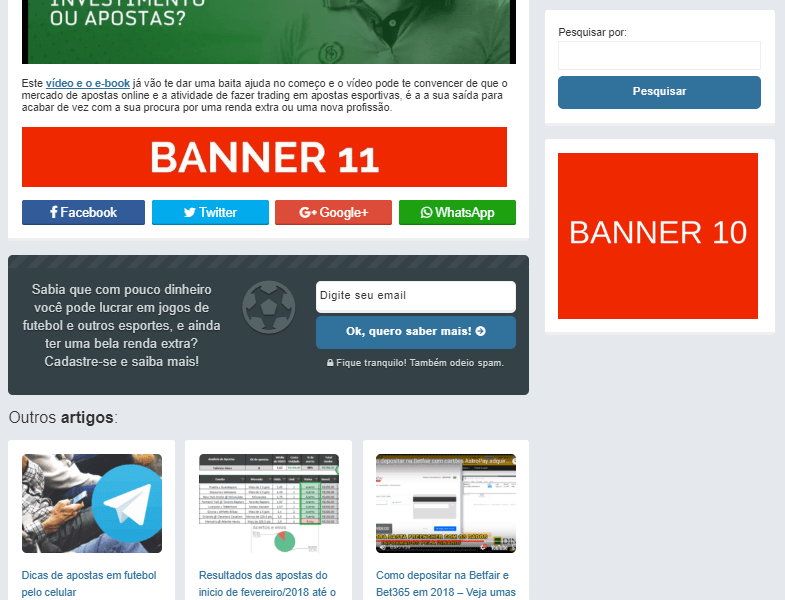 ---
Banner 12 and 13: Banner 12 appears after each article. And the 13 banner in the footer of the whole site.